APCO International Ltd. is an Egyptian firm specializing in engineering, contracting, supply of pumps and electromechanical products, and turnkey projects of pump stations. APCO provides highly customized solutions to our customers' most complex challenges. We offer innovative tailor-made solutions for water moving problems, that suits your needs and situation. We have built up expertise in providing reliable, energy efficient, and cost-effective pumping solutions to meet precise industry or application requirements. We offer heavy duty, long lasting, highly efficient water pumps for any job, any size.
APCO undertakes all aspects of works for integrated water projects, from assessment of system condition, tendering, development of design and execution of work in all areas, planning, procurement, installation of new, complete pumping systems, supervising start-up and test operation, commissioning, until final handing over to client. Engineering and sales of all kinds of pumps is our main specialization.
APCO's services offering at a glance:
• Turnkey Tender Projects
• Supply, Operation & Maintenance of pumps, electromechanical equipment and Spare parts.
• Technical Consultancy
• Repairs & Rehabilitation
• Rentals & Financial leasing for Pumps.
Learn more ►
Our Businesses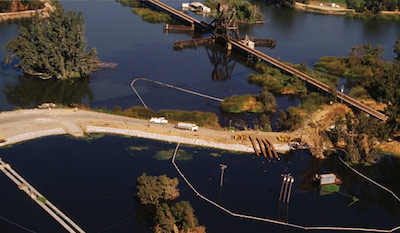 Our Principals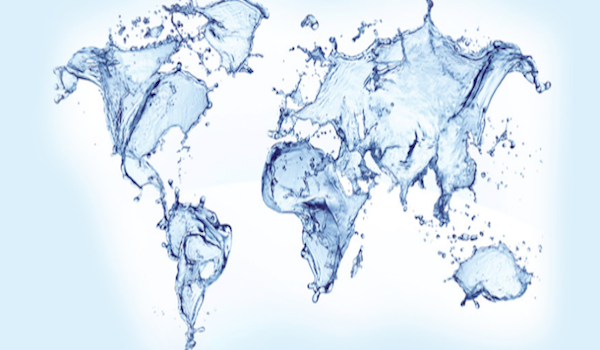 Since its foundation in 1997, APCO has successfully completed over 60 major projects in Egypt, covering a wide spectrum of applications that enhanced development and growth within the public and private sectors in Egypt. APCO has supplied over 250 pump units, some of which have been working for over a decade. APCO provides its services through its sister company, MWI-Egypt manufacturing plant & maintenance service– a branch of MWI Corporation USA in Egypt. Through our Joint-venture with MWI-Egypt, we aim to enhance the core of the Egyptian pumps' manufacturing and bring in-house the most advanced technologies of the leading pump manufacturers we represent. Over the last ten years, MWI Corp has supplied more than 200 mobile pump stations to Egypt. Learn more ►
APCO is the sole agent and representative of some of the world's most prominent and trusted companies. Through our broad offering of tough, premium products, we can deliver extensive application know-how and customised solutions that ensure enhanced pump-station performance and functionality; along with easy and efficient operation for customers. APCO continues to lead the industry in both mechanical pump design and the adoption of smart technologies. Learn more ►
Our portfolio of balanced and diverse products, aligned with variable market needs; enables us to better serve precise industry or application requirements. We offer:
• Hydraulic driven pumps, serving customers in irrigation, drainage and flood control applications.
• Industrial pumps using the latest design technology, offering solutions that ensure smooth operation of the energy industry, mining and petrochemical industries.
• Submersible dewatering, sludge, and water pumps for dewatering, sewage and wastewater applications.
Learn more ►
June 18th , 2019.
MED has mobilized 3 Lineshaft units to reduce the high level of water at Faraskour drainage station and Attawi drainage Station in Damietta governorate to protect surrounding agricultural land from drowning.
Eng. Mohamed Mohamed Abdel Atty, head of the Mechanical and Electrical Department-MED, confirmed the increase of the drainage water level in Faraskour drainage station and Attwi station, serving 32 Thousand Feddans in Damietta Governorate. Most of this drainage water comes from violated fish farms which depletes the water from Salam Canal, which resulted in the receipt of large amount of water to the two stations in a short period of time in addition to large amounts of weeds and debris in the Suction channel of the two stations. He said that quick action was taken to resolve the crisis, which is a result of the maximum preparations for the high demands season and the continuous coordination between the ministry's departments to remove any obstacles and to face any emergencies and critical situations.He confirmed that the two stations are working at full capacity to absorb the drain water amounts received, which exceeds the total discharge capacity of the two stations, causing the high suction water levels at the two stations, causing drowning of agricultural land and farmers complaining. MED has mobilized (3) line shaft emergency units of discharge 2m3/s each to reduce the suction water levels and to be further used in emergency cases, protecting the surrounding agricultural land from drowning.
Learn more ► 
Learn more ►
June 16th, 2019.
MED used Mobile diesel hydraflo unit with discharge ½ m3/s at Head 6 meters on the Om Al-lahm canal from Al-Qanan drain in West Sharqia to raise the water level in the canal to meet farmers' irrigation needs.
Within the framework of cooperation between the Ministry of Water Resources and irrigation-MWRI's departments, the Mechanical and Electrical Department-MED, represented by Zagazig Emergency Center, installed one emergency mobile diesel unit with discharge ½ m3/s at Head 6m (quick rescue) on the Om Al-lahm canal from Al-Qanan drain affiliated to West Sharqia irrigation department to solve farmers' complaints.  The unit was installed and operated at full load efficiently despite difficult site conditions.
Learn more ►
April 7th, 2019.
Mobile Hydraflo Units has been recognized for their contribution for 22 years in the face of emergencies and crises.
Dr. Yousuf Waly, former Minister of Agriculture, accompanied by Dr. Hussein Ramzi Kazem, former Governor of Sharqia and Eng. Abdul Latif Askar, former Head of the MED, opened the Zagazig Emergency Center on 5/4/1997. The Zagazig Emergency Center is one of the largest emergency centers in the Ministry of Water Resources and Irrigation. It was be noted that the first task assigned to the Zagazig emergency center in cooperation with the Mariout emergency center, is the installation of 3 emergency diesel mobile units with 0.5 m3/s. Mobile hydraflo units were a quick relief during the floods that swept the city of Hurghada (Red Sea Governorate) in November and December 1996.
Learn more ►