APCO International Ltd. is an Egyptian firm specializing in engineering, contracting, supply  of pumps and electromechanical equipment, and turnkey projects for pump stations and wastewater projects. APCO provides highly customized solutions to our customers' most complex challenges. We offer innovative tailor-made solutions for water moving problems, that suits your needs and situation. We have built up expertise in providing reliable, energy efficient, and cost-effective pumping solutions to meet precise industry or application requirements. We offer heavy duty, long lasting, highly efficient water pumps for any job, any size.
APCO undertakes all aspects of works for integrated water projects, from assessment of system condition, tendering, development of design and execution of work in all areas, planning, procurement, installation of new, complete pumping systems, supervising start-up and test operation, commissioning, until final handing over to client. Engineering and sales of all kinds of pumps is our main specialization.
APCO's services offering at a glance:
• Turnkey Tender Projects
• Supply, Operation & Maintenance of pumps, electromechanical components and Spare parts.
• Technical Consultancy
• Repairs & Rehabilitation
• Rentals & Financial leasing for Pumps services.
Learn more ►
Our Businesses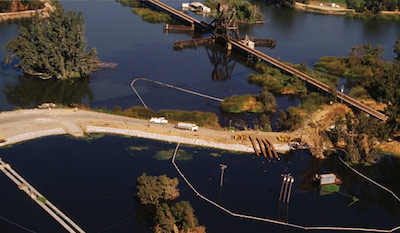 Our Principals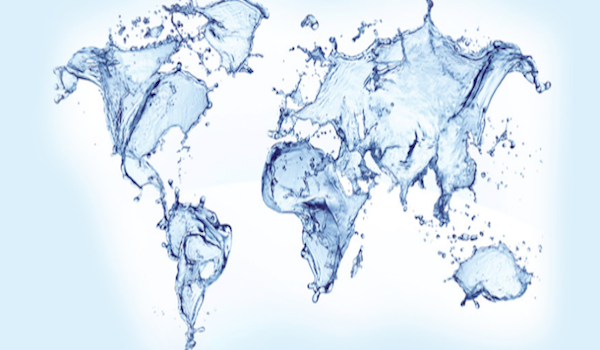 Since its foundation in 1997, APCO has successfully completed over 60 major projects in Egypt, covering a wide spectrum of applications that enhanced development and growth within the public and private sectors in Egypt. APCO has supplied over 250 pump units, some of which have been working for over a decade. APCO provides its services through its sister company, MWI-Egypt manufacturing plant & maintenance service– a branch of MWI Corporation USA in Egypt. Through our Joint-venture with MWI-Egypt, we aim to enhance the core of the Egyptian pumps' manufacturing and bring in-house the most advanced technologies of the leading pump manufacturers we represent. Over the last ten years, MWI Corp has supplied more than 200 mobile pump stations to Egypt. Learn more ►
APCO is the sole agent and representative of some of the world's most prominent and trusted companies. Through our broad offering of tough, premium products, we can deliver extensive application know-how and customised solutions that ensure enhanced pump-station performance and functionality; along with easy and efficient operation for customers. APCO continues to lead the industry in both mechanical pump design and the adoption of smart technologies. Learn more ►
Our portfolio of balanced and diverse products, aligned with variable market needs; enables us to better serve precise industry or application requirements. We offer:
• Hydraulic driven pumps, serving customers in irrigation, drainage and flood control applications.
• Industrial pumps using the latest design technology, offering solutions that ensure smooth operation of the energy industry, mining and petrochemical industries.
• Submersible dewatering, sludge, and water pumps for dewatering, sewage and wastewater applications.
Learn more ►
April 9th , 2018.
The minister of water resources and irrigation has instructed Zagazig Emergency Center to use a mobile hydraflo unit (1 m3/s discharge) to reduce water levels due to blockage in the side siphon of the Alqasbi drain to save crops in the area.

In accordance with the instructions of The Minister of Water Resources and Irrigation to take immediate action to save the crops in Manshiya Al-Jadida area in Al-Kassabi and under the guidance of the Head of MED, the Deputy and the Head of Stations Sector, the Zagazig Emergency Center (in cooperation with the Abu-Sikeen emergency center in Kafr El-Sheikh), will operate one emergency mobile unit with a discharge of 1 m3/s in Zagazig emergency center to reduce water levels due to blockage in the side siphon of the Alqasbi drain to save crops in the area. The cleaning of the siphon is being carried out by the Drainage Authority.   Learn more ►
July 20th, 2016.
Dr. Mohamed Abdel-Aty, Minister of Water Resources and Irrigation, declared in a press release in ELyoum 7 that the "Bilbes Drain" has been clogged (k 60,00) inside the village Kulj; and a Hydraflo Unit of capacity of 0.5 m3/s was used to resolve the problem.
The problem was a result of a slurry of the expulsion of the drinking water plant east of Cairo, pointing to the improper behaviors of some inhabitants; throwing their garbage and debris in the Drain which led to blocking it and rising water level. To resolve the problem, a Hydraflo Unit of capacity of 0.5 m3/s was used to reduce the water level in the drain and reaching to the pipes, and in addition to another submersible pump in second room for water suction. They were able then to clear all water and reach to the pipes, removing all the waste that caused the blockage.
Learn more ►
December 1st, 2014.
APCO will be exhibiting at the 2nd Arab Water Expo organised by The Arab water Council for the 3rd Arab Water Forum from December 9-11 2014, under the patronage of H.E Prince Sultan Ben AbdulAziz & The Egyptian Ministry of Water Resources and Irrigation. InterContinental City Stars, Cairo.
Join thousands of your peers at one of the world's largest water quality events in the region. During the exhibition, consulting engineers, representatives, distributors and end users can schedule a one-on-one appointment with APCO staff for technical support or project meetings.
Learn more ►